Welcome to Hectic HQ, the MDK & MDK2 fansite. You can find here everything you're looking for MDK series: walkthroughs, tips, tricks, cheats, gallery and forums. There are also informations about the latest: MDK 2 HD and the MDK 2 Wii version.
Join us on Facebook, Twitter, YouTube and Steam

THE REGISTRATION IS CURRENTLY DISABLED FOR AN INDEFINITE PERIOD, DUE TO MASSIVE ATTACK OF SPAMBOTS.

MDK for free on GOG.com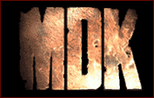 MDK is available for free on GOG.com!

I highly recommend to get this version, which IMO is way better than the one on Steam (less problems, if any!). Also, it has some cool goodies like wallpaper, game manual in form of Dr. Hawkins' journal (crazy stuff) and the original soundtrack made by none other than Tommy Tallarico.

Only 44 hours left so hurry up and tell your friends.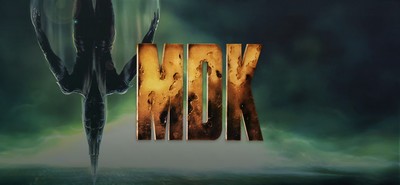 First Wonder Kickstarter!
Attention everyone! The Kickstarter of First Wonder, a spiritual successor to MDK and Giants: Citizen Kabuto, is now live!

The game is under development by Rogue Rocket Games. Nick Bruty, one of its Co-Founders, is the original creator of such titles as MDK, Giants, Armed and Dangerous and Earthworm Jim. If you really love MDK and you want to see this type of games again, then you have no other choice but to support First Wonder.

Kickstarter: https://www.kickstarter.com/projects/roguerocket/first-wonder

The game is also on Steam Greenlight: http://steamcommunity.com/sharedfiles/filedetails/?id=515591097

Please SPREAD THE WORD!!! Thanks!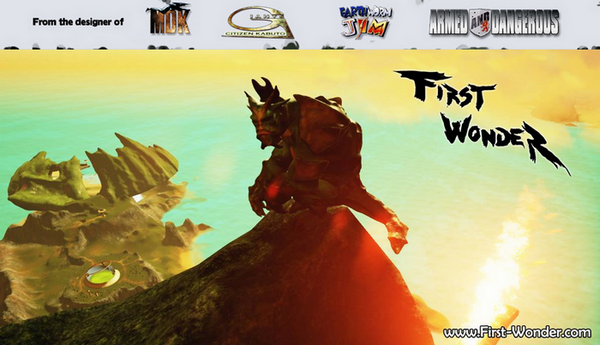 First Wonder kickstarter is near!

Support spiritual successor to MDK on Thunderclap!
Howdy all. Please help kickstart First Wonder, a spiritual successor to MDK and Giants: Citizen Kabuto, by supporting Rogue Rocket Games on Thunderclap.

"What is Thunderclap? It is a social media focused campaign that has everyone send out a single message at one particular time on multiple social media channels to create a huge push for something, in this case First Wonder's Kickstarter. It is kind of like Kickstarter in the way that if you don't hit your supporter goal by that end date then none of it happens."

https://www.thunderclap.it/projects/31646-the-rise-of-first-wonder



First Wonder teaser trailer!
Rogue Rocket Games has published a brand new teaser trailer for First Wonder! You can watch it here:


The devs are currently at PAX Prime (PAX Rising area, booth #4043), so if you're nearby you can say hello to them and try out a playable demo.

First Wonder is a spirtual successor to MDK and Giants: Citizen Kabuto.


RRG fanart contest and new screens of First Wonder
Rogue Rocket Games is doing a fanart contest. Here is the official info:

"First Wonder Fan Art Contest
*Goal: Create Fan Art related to First Wonder


*Length: Runs from August 12th to August 17th at 6 PM PST

*Type: Fan art can be for:
-First Wonder
-MDK
-Giants: Citizen Kabuto

*Rules:
-No stealing other people's art and submitting it as your own.
-The artwork you create should not already be posted online somewhere (feel free to after the contest)
-No NSFW (not safe for work) artwork
-No unrelated artwork
-Can be submitted from anyone in any country

*Rewards:
-One winner will receive a digital copy of Gunpowder (Steam) and a digital copy of First Wonder.

*Submissions:
-To submit fan art to the contest send it via email with the header of First Wonder Fan Art Contest to:
scargle(at)roguerocketgames.com

This is pretty basic and straight forward contest, but let us know if anyone has any questions about any aspect of it. Dario Liotine's fan art we posted the other day is a great example of what we are looking for, but we strongly encourage anyone to try regardless of how skilled you are. Most importantly, have fun and show us how creative all of you are!"

And here is said fan art made by Dario Liotine.



Click on the image to enlarge.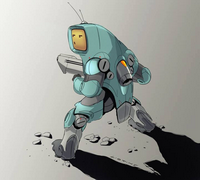 We also have a fresh screenshots from First Wonder. Click on "Read More" below to see them all.



Source

: First Wonder, Rogue Rocket Games

A few words about Gunpowder and First Wonder
I have already told you about Gunpowder which was on Steam Greenlight. It's a very fun and addictive game from Rogue Rocket Games. Thanks to all who voted positively, the game is now available on Steam store.

If you wonder what's happening with First Wonder, a spiritual successor to MDK and Giants: Citizen Kabuto, then here's an answer. The guys at Rogue Rocket Games were very busy in past days. You'll find a very fresh screenshots by clicking on "Read More" below.



Source

: Steam

New theme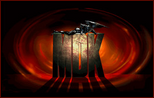 Today is our little anniversary. It's been five years since I posted our very first news. I think it's a perfect time for some changes. The fansite has a new theme. My main goal was to give it an atmosphere of the original MDK. The old header is now on forum which isn't so large like it was before. I hope you like the new style of Hectic HQ. I can finally get some rest.

Gunpowder on Steam Greenlight!
Hello dear janitors. Sadly no news about MDK but even so we have to support its creators. All hands on deck! Please vote for Gunpowder on Steam Greenlight. A fun game from Nick Bruty, creator of MDK. Thanks.



Source

: Steam

MDK Combo Sale on Steam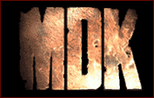 MDK and MDK2 are on sale this week on Steam (MDK combo, 7,49€). If you still don't have one (shame on you), go and buy it.




Source

: Steam

Hectic HQ Interview with Nick Bruty!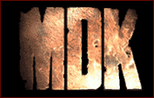 We had an opportunity to interview Nick Bruty, creator of the original MDK, now Co-Founder at Rogue Rocket Games. Did you know that Kurt was originally supposed to have an access to the bike? There are so many things about MDK which you have no idea! Read our interview for more details!

Click here to read the interview!

Login

Forgotten your password?
Request a new one
here
.

Users Online

Guests Online: 1
No Members Online



Registered Members: 98


Unactivated Members: 10


Newest Member: ~evoneczka432432