Hectic HQ!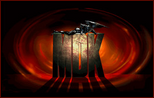 Welcome to our MDK fansite. You can find here the latest news from the world of the MDK series. The site itself is not yet finished, we also need to write a lot of articles. It'll take some time but it surely will be done later. Meanwhile, you can visit our forums. Thank you for your patience, we hope you'll spend a great time with us!
No Comments have been Posted.
Please Login to Post a Comment.

Login

Not a member yet?
Click here
to register.

Forgotten your password?
Request a new one
here
.

Users Online

Guests Online: 1
No Members Online



Registered Members: 100


Unactivated Members: 0


Newest Member: ~Scile

Hectic HQ - MDK