Jeśli jesteś właścicielem tej strony, możesz wyłączyć reklamę poniżej zmieniając pakiet na PRO lub VIP w panelu naszego
hostingu
już od 4zł!


MDK & MDK2 50% off at GoG.com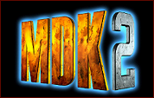 You can save up some money on Interplay games, as all of them (including MDK games) are half-priced until July 6 (12PM EDT)

Full Interplay game list can be found at:
GoG.com
No Comments have been Posted.
Please Login to Post a Comment.

Login

Not a member yet?
Click here
to register.

Forgotten your password?
Request a new one
here
.

Users Online

Guests Online: 1
No Members Online



Registered Members: 98


Unactivated Members: 14


Newest Member: ~evoneczka432432
Copyright © 2009 - 2016 Hectic HQ (All rights reserved)
MDK & MDK 2 Copyright &copy Interplay

Powered by PHP-Fusion v6.01.6 || EP IV by eXtreme Crew
HecticHQ Theme by Mnich
852950 Unique Visits