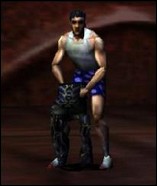 Kurt Hectic
Kurt Hectic was a main protagonist in MDK. He was a janitor, hired by Dr. Fluke Hawkins, to clean up his laboratory. He didn't wanted to be a hero, he just wanted to be an ordinary janitor, but who could wear a revolutionary coil suit except him? So once again he must fight with the Stream Riders.
---
Max
Max is an intelligent mechanical, six-legged dog created by Doctor Fluke Hawkins. Doctor gave him name 'Bones' but dog prefers name 'Max'. He helped Kurt in many dangerous situations in the previous game, he was appearing from time to time in a plane, bombarding enemies from the air. His best friends are Magnum and cigar.
---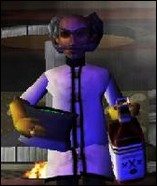 Doctor Fluke Hawkins
Dr. Hawkins is the crazy inventor, and scientist. He was a respected scientist, but when he discovered something that he calls 'Flange Orbits', and related this to the scientist community, they started to ridicule him. Hawkins decided to go out to a space. He build his own spaceship, Jim Dandy, and started to live on it. Besides he doing a great toasts, ymmm...delicious!
---
Others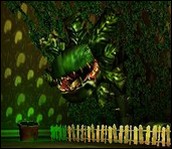 Kermit
Kermit is a giant, mutated plant, created by Dr. Hawkins. He is very intelligent – he can talk, see and hear. Doctor made for him special fenced area in the hall of Jim Dandy. Kermit is omnivorous, so he can eat everything, including aliens! Just deliver them to Kermit, and he'll take care of them!
---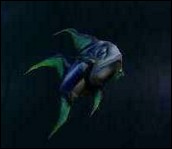 Chuckleberry Finn
Chuckleberry Finn is a Doctor's fish. Chuckleberry lives in a small aquarium, on Jim Dandy. He is not very important character in MDK2, because he appears only in one mission, but he has very important task to perform – he must open big gate, which separates Dr. Hawkins from aliens, who attacked Jim Dandy!
---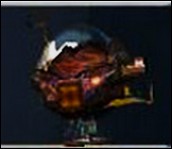 Computer
He is the on-board computer of Jim Dandy, projected by Dr. Hawkins. Jim Dandy's computer has artifical intelligence, so he can talk, think, give an useful advice from time to time, or he can help Doctor in dangerous situation. And one more thing: computer is obsessed about a hygiene, so don't try to be dirty, or he will punish you!
No Comments have been Posted.
Please Login to Post a Comment.
Rating is available to Members only.

Please login or register to vote.
---
No Ratings have been Posted.

Login

Not a member yet?
Click here
to register.

Forgotten your password?
Request a new one
here
.

Users Online

Guests Online: 1
No Members Online



Registered Members: 98


Unactivated Members: 16


Newest Member: ~evoneczka432432